This morning Marcelle and I got to go on a 30-minute drive out of Noosa into the hinterland to work at Nicolas hens pampering party.
We drove out past Cooroy onto some dirt roads till we looked up and go "that must be the house we are going to".!!!!!!!At the top of this hill was this huge house but first, we must endeavour to go up the driveway that went for ever. Yes, we even had to avoid the cows!!!!
We made it to this beautiful house which had such amazing views. We were greeted by the host Ashleigh and she showed us around the place and introduced us to Nicola the hen who had no idea we were coming. She loved the surprise. We decided to keep the treatments very social so set up for massages in the lounge and pedicures out on the deck.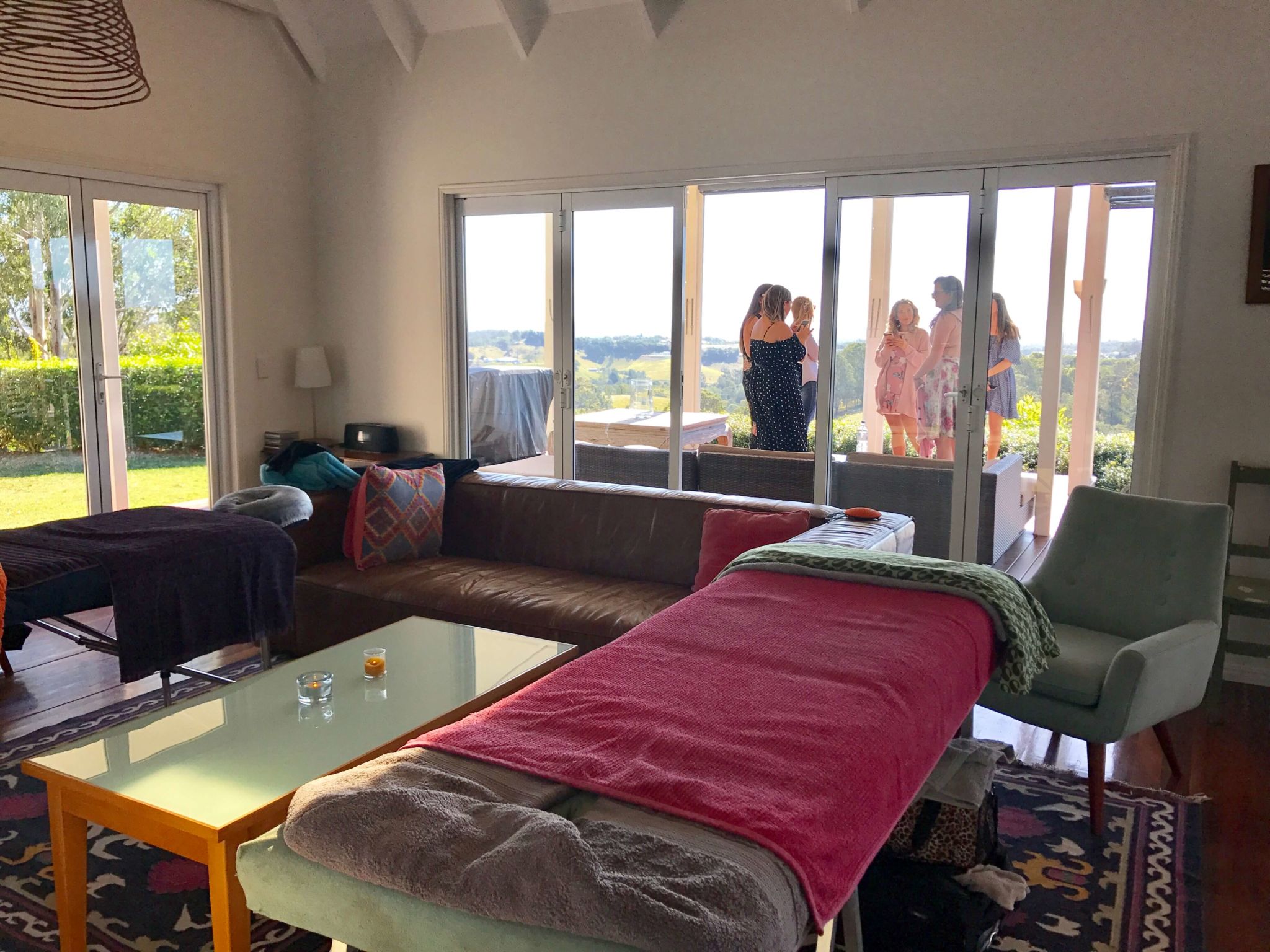 The girls choose from arrange of half hour treatments which included -massage, facials, pedicures or facials. The candles were lit, relaxing music was playing, champagne was popped and the 9 am morning pampering session began.
The girls loved taking in turns having their treatments done and being able to sit around chatting and laughing, eating and drinking soaking up this beautiful Queensland winters day.

We were finished at 12 and off they went to their next surprise for Nicola. Lunch at Flaxton Gardens. What great friends she has. The whole weekend a surprise !!!!!!!
We really do enjoy our job getting to work at all these amazing locations on the Sunshine Coast.